Are you trying to eliminate pet odor in your home? Do dog smells rule your life? Are you too embarrassed to have friends over because the house smells terrible? Has all social activity been canceled or stopped for the scent is overpowering and it's not pleasant to sit at home any longer?
What about the pet smell sticking to the sofa, clothes, and drapes and emitting unnecessary smells everywhere you go?
It would be best if you handled this pet odor immediately. You want to gain your life back.
Stake your claim by getting rid of the foul smells. If you do, you shall be able to entertain family and friends inside your home.
Pet odor or smell is one of the most familiar and identifiable smells visitors detect when entering a house.
If your visitors can know there is a pet residing in the house, then you have to fix this issue right away.
How to Eliminate Pet Smell at Home Effectively and Immediately
Many online products promise to eliminate the odor at home effectively and immediately, so it is straightforward to become baffled by the process.
For the average person, it is simple to find yourself purchasing a cart packed with products you do not need while overlooking simple things you can do to manage pet smells.
It is not the amount of money spent on pet odor items but rather the types of products and pet odor removers used.
Know the Main Source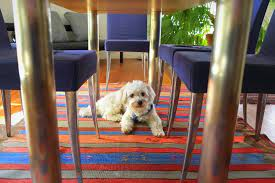 The initial step in controlling and getting rid of pet odor is to know the primary source.
Is the smell concentrated in one space? Is it spread out all through your house? Which pet do you think is accountable?
If the source is determined, you need to try to stop or limit future occurrences. This might include putting your cat or dog in a crate when you can supervise them.
If you can eliminate future incidence, you are already halfway to your objective of preventing pet odor for good.
Supplies
You must keep a kit of products in your home to instantly treat pet smells. This should include dish detergent, vinegar, borax, baking soda, and hydrogen peroxide. Many of these can easily be picked up at your local Walmart's Pet Supplies Department.
All these are some standard home products that a majority of people have available that might be used to neutralize all pet odors without much work efficiency.
Air Purifier
Consider buying an air purifier for your house. This is valuable not only in eliminating pet odors that could be lurking but also help in eliminating stuff like dust and airborne dirt, pollen, and pet dander.
All these things can contribute to your house's specific odors, cause critical allergy complications, and aggravate asthma for those who suffer from it.
One of the best air purifiers available is the Ionic Air Purifier. This renders allergens and bacteria unmoving, eliminating the odors' root cause.
Pet Vacuum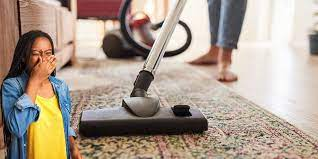 A pet vacuum cleaner is not just effective in cleaning dog hair but is also considered an effective product to eliminate pet odors at home.
This allows you to get rid of the carpet and area rugs pet hair and foul odors.
These can assist you in eliminating pet odors fast and efficiently without considerable effort while you're vacuuming your home.
Because these mainly made vacuums get rid of pet hair, they are also valuable and helpful in controlling allergies.
But, many pet vacuums available today are expensive compared to the air purifier. You can simply go to the air purifier if the budget is not allowed.
Pet Odor Eliminators (Baking Soda and More)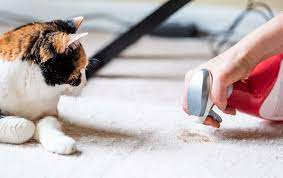 These home odor removers are ideal for those who have the time to eliminate the smell independently. Baking soda is an effective yet natural odor eliminator.
You can also make a solution by mixing white vinegar and hot water. Put it in a spray bottle and use this when cleaning areas affected by the pee of your fur baby.
How to Eliminate Pet Odors or Dog Smell
However, some homeowners don't have the time and patience to do the job. That's why many pet odor remover products assist in addressing this issue.
Spending time to get to know various odor remover products available is vital.
This is to ensure that you're getting the quality for the money you use to buy.
Therefore, when you drop by the shop, and yet you're still confused about what to purchase.
Here are the different features dog owners must look for.
A high-quality odor remover product will be accessible on the pocket and make your home smell good and add to your savings.
Moreover, it will also eliminate all forms of dog odor stains and urine. The fine ones can remove old stains.
It must also be efficient on any surface, including tile, fabric, carpet, concrete, or hardwood.
Aside from that, the best product will have chemicals that neutralize the enzymes found in pet urine.
With this information, you can find the right and most efficient cleaner for an odor-free home.
Get Your Pet on a Schedule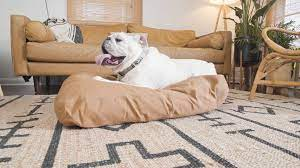 Another helpful recommendation is to ensure that you keep your dog on a steady potty schedule.
When your dog or cat cannot go outside daily, you will immediately find that the occurrence of accidents is higher than it should be.
But, this isn't an assurance but instead only applies when you have a dog.
When you have a feline, you must always ensure that the litter box is fresh and clean.
Air Neutralizers or Air Fresheners
Another helpful step which you can do to fight lousy odor is using an air freshener. Aside from eliminating dog smells, it also keeps fresh air inside your home. There are products available that absorb and neutralize odors.
If all you're doing is just masking the smells, you'll make it much worse because, in due course, you'll have a hard time working out precisely when the smell is eliminated, and what odors are worse, the abundance of air freshener or the odor itself.
To Sum Up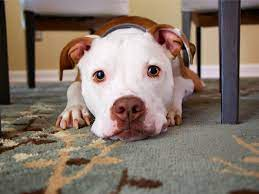 You must take the time to appropriately educate yourself on the cleaning methods that will be needed to ensure that you're on the right path to obtaining success.
Cautious use of the right techniques will be extremely useful as you work at getting your home back into order and each one of the dog's smells eliminated.
Through care and attention to make sure that you will be in the right way, you'll find that it is extremely easy and simple to get the whole thing under control and have energy and time to enjoy your family pet.